Powered Rehab Wheelchairs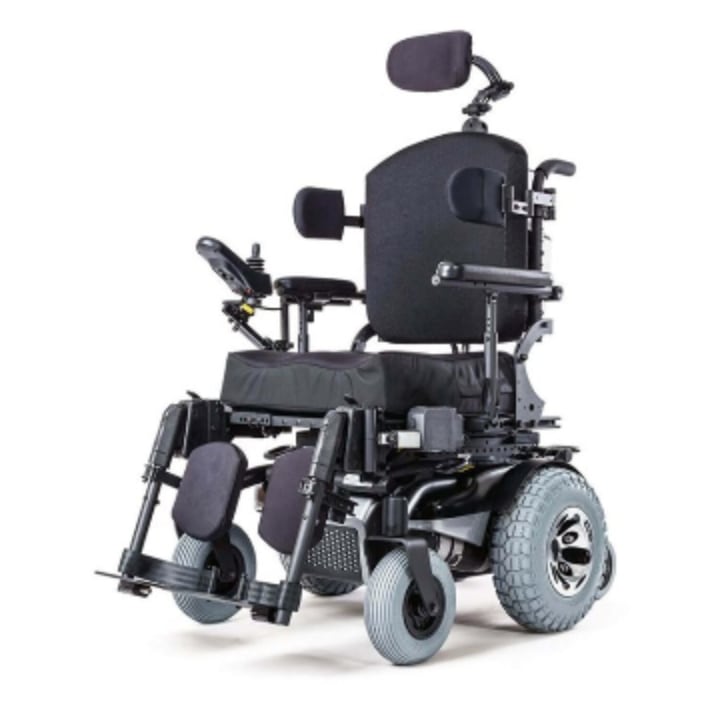 Powered-Rehab
The rehab level powered wheelchairs are customizable to a variety of seat widths, depths and heights, and feature a number of armrest, legrest and seating options.
Higher end models offer a multitude of alternative control options adaptable to a client's specific needs.
The ability to customize or configure these models allows the clients to have better control and efficiency in propulsion. Proper positioning and seating reduces the possibility or pressure injury, and improves the client's to engage with their surroundings.
Power Wheelchair Specification Info

MEDmobility South
P: 780-437-3300
Toll Free: 800-537-0579
5711-Calgary Trail
Edmonton
Open: Monday to Friday
Hours: 8:00 AM to 4:30 PM
Closed Weekends

MEDmobility North
P: 780-451-5445
12604-118 Ave
Edmonton
Open: Monday to Friday
Hours: 9:00 AM to 5:00 PM
Closed Weekends